"We called on Rochelle to host our Love In The Valley Grand Opening VIP Cocktail Party at our new Scottsdale, Arizona store. We knew from the beginning that we wanted to host a glamorous and engaging affair featuring fashion and bling. This tiny powerhouse did not disappoint! From finding the models, picking the gowns and deciding on which Robbins Brothers jewels to drape them in, to helping make sure the city's most influential socialites were in attendance, she covered it all. Her communication was flawless from planning to execution and our event was a great success. Thank you Rochelle!"
-Tracey Lyles
Social Media and PR Manager
Robbins Brothers, The Engagement Ring Store

"You definitely want to invite Rochelle into your closet! She is well-educated and well-versed in fashion and knows what looks great. Rochelle has an unbelievable creative vision and an eye for detail. No matter your budget, Rochelle's final product is always to make sure you look FABULOUS! I can't say enough about how much I enjoy shopping with her and most importantly walking away feeling great about myself and my new clothes!"
-Stella Inger
News Anchor
KGUN News

"Rochelle is a styling goddess! Her taste is impeccable and she is a total doll to work with…a class act! I'd trust her with my entire wardrobe!"
-Alexis Delchiaro
News Anchor
CBS 13 Sacramento


"Rochelle is the definition of style.  She is impeccable chic, and has the unique ability to style you in a way that fits YOU, not the trends of today, but styles that define YOU!  Not only is she fun to work with, she is a true professional and knows her stuff!  I would trust her with my look on TV any day of the week!"
-Yetta Gibson
TV Host
Wake Up Arizona Morning

"Rochelle's fashion styling service is amazing! She took the time to understand what my wardrobe was missing, what looks best on my body type, and what event I was shopping for to determine the appropriate and fashion-forward outfits I should wear. She didn't shop for clothes that were her style, she helped me find my style.
Rochelle styled me for several events and even went shopping with me. This helped me get to know what I should look for when I go shopping on my own. Whether it's a formal event or a pool party, I know I can trust Rochelle."
-Genevieve Tuenge
Beachbody Coach

"I have worked with Rochelle a little over 3 years now and I feel that she knows my style to the "T." She really listens to my needs and guides me in the right direction for the look I am trying to go for. If you are going to an event or just need an interview outfit; Rochelle is your gal!"
-Carly Cooper
Sales Representative
"My shopping adventure with Rochelle was such a wonderful experience. She made shopping for my special occasion so fun and stress free. Rochelle listened to me and answered all of my questions about my own personal style and the look that I was going for. I felt beautiful and confident and I received so many compliments everywhere I went.
Rochelle is such a positive and uplifting person. She really cares and takes the time to listen to the people that she comes in contact with. She has the unique ability to take a simple piece of clothing and turn it into something fabulous. Rochelle's dedication, creativity, and love for fashion and the people that she works with, are what make her and the service that she offers so special. I highly recommend Rochelle's styling services for any and all occasion."

-Andrea Paxman
SLPA
"Rochelle is a very talented stylist.  She took my dresses and made them better with her unique styling, hair, makeup, and accessories.  By turning my revealing dresses into office attires and sophisticated business outfits with a touch of a blazer or a jacket, Rochelle knows exactly what would enhance the appropriate look that women like to have.  I love her professionalism and how fun she is when working with her.  Her smile brightens every room along with her outgoing personality. I am definitely looking forward to working with her again in the near future."
-Khanh Nguyen
Designer,
ENVY by Khanh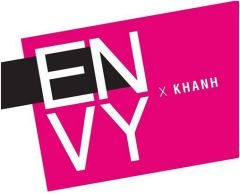 "Rochelle is amazing! My husband decided to surprise me for my birthday with a session with Rochelle. I am a photographer and struggle with what to wear on the day of my weddings. I was also in a styling rut with my everyday clothes. I used to love fashion and after kids it was just a hassle. I would go to the store and buy the same shirt in 5 colors and call it a day. As soon as I met Rochelle all of the nerves I had about the process were gone.
She is such a sweet and uplifting person. You can tell that she loves her job and helping woman feel confident in their clothes.  I get excited about what I'm going to wear now! I love being excited and confident again! She listened to my dilemnas and figured out my style and built on that! I have recieved so many compliments on my new looks and they all feel like "me". Rochelle has become a good friend through the process and I look forward to planning all sorts of fun projects together in the future."
-Morgan McLane
Photographer